*free
live webinar
for course creators + coaches + email marketers
*free
live webinar

for course creators + coaches + email marketers
You're already making plans and working behind the scenes to set yourself up for an awesome 2024...
But what you might not know is... there's a *new rule book* and it's about to be much harder to get into the inbox.
And if you send marketing emails, there's nothing more important than that. The best copywriting in the world won't matter if nobody can read it. The best offer in the world won't sell if nobody knows about it.
Email is the foundation of everything.
→ aka the make-it-or-break-it for your 2024
Ask yourself this question:
How much am I counting on people reading my emails in 2024?
If the answer is "Well yes... I really am counting on that", then you absolutely cannot miss this webinar.
It's literally a non-negotiable. 
WAIT!! Don't do these things...
DON'T panic... I'll explain everything in the class (replay available) 

DON'T change ANYTHING before Black Friday weekend (it's too high-stakes to make changes at high traffic times)

DON'T worry about all the confusing and conflicting advice floating around (we'll give it to you straight)

DON'T run out and do your authentication willy-nilly (SPF, DKIM, DMARC), without first checking the status of your domain reputation (or you could make it worse)

DON'T sign up for a domain "warming" service. Anybody who promises to "warm your domain" is breaking the rules and Google is penalizing this

DON'T sign up for a service that will "check your inbox placement", these are also being shut down (it looks like you're gaming the system) 

DO come to this live webinar to learn what's happening, when it's happening, and what you can do to prepare (the RIGHT way)
If you have an email list
You'll walk away empowered knowing:
How email deliverability really works (hint: it's not what you think)

Your responsibilities as an email marketer (and why you can no longer avoid them)

What Google and Yahoo are changing for 2024, what it really means (again, prob not what you think) ... and how it'll affect your business

Why following Google's recommendations – but  in the wrong order – can do more harm than good

The timeline for the changes – and what you need to focus on first
Don't let Google kill your email list
(and your revenue)
Tuesday December 5th at 10:00am PST
12:00pm CST  |  1:00pm EST  |  6:00pm GMT
(Limited-time replay will be available)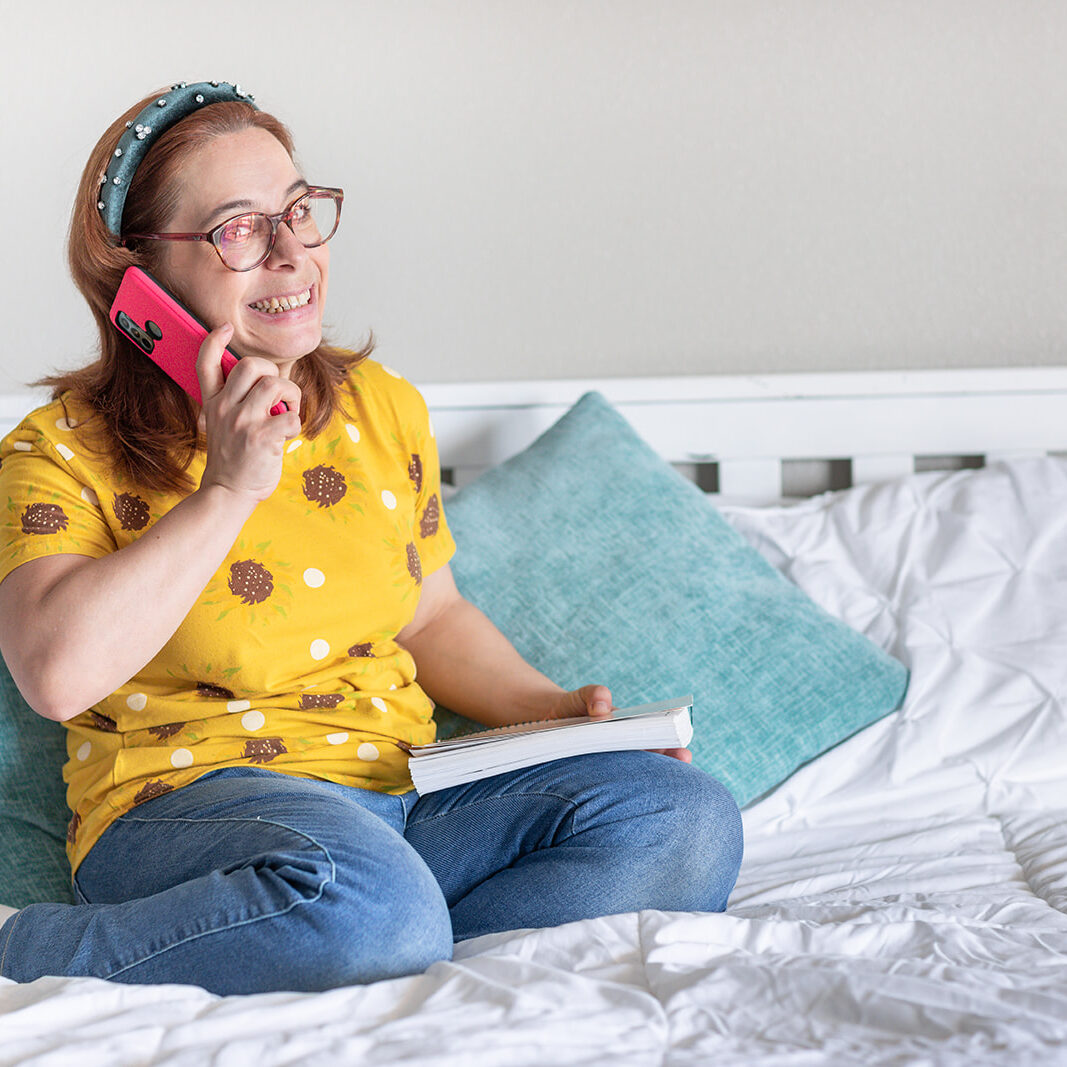 Have we met? I'm Cheryl Rerick
I'm an email marketing strategist, automation engineer (aka super tech-nerd), and creator of the Automate and Chill™ method. I'm high-key obsessed with helping you make more passive sales, free up hours each week, and create a life-proof business… all with your emails. 
If you've ever met me, you know that I really truly care about the real-life humans on my email list – and I also love our bubble of an online community of course creators, coaches, and creative entrepreneurs ( ← y'all are my people).
As an EmailSmart Certified Partner, when I heard about the upcoming changes to email deliverability and how they'll affect… well, everyone... I knew I had to sound the alarm to my village of internet friends. 
In November, I started looking at the emails I get in my own inbox from lists I'm on, and I noticed OVER 80% were not in compliance with the new rules. Even from some of the biggest names in the email marketing space (ahh the stars… they're just like you!) 
That's when I realized I needed to move quickly to prepare as many people as possible. Because I know, for most of us, email marketing quite literally puts food on the table.
I reached out to my good friends Adrian and Evan at EmailSmart— the real OG's of deliverability— and they were immediately onboard to help...   
Adrian "Email Savvy" Savage is a dad, geek, entrepreneur, and co-founder of EmailSmart.
He left the corporate world more than 12 years ago and now specializes in helping businesses get more emails seen by more of their audience.
He's helped many well-known names including Frank Kern, Jeff Walker, Stu McLaren, Neil Patel, Ryan Levesque, Shark Group and Glazer-Kennedy improve their email performance. 
He's also the creator of the unique EmailSmart software, which quickly and simply shows how well your emails are performing and how you can get even more people seeing and opening your emails.
Evan "Email Samurai" Samurin is an email delivery expert and co-founder of EmailSmart.
He's an expert at helping his clients increase their revenues by getting their email out of spam and into the Inbox and increasing conversions.
Evan spends his days speaking and consulting on email deliverability and content optimization.
He loves helping his private clients improve their ROI by getting more of their emails seen, increasing their open and click rates and hence increasing their sales.
COME JOIN US LIVE FOR THIS EMAIL-SAVING WEBINAR
Tuesday December 5th at 10:00am PST
12:00pm CST  |  1:00pm EST  |  6:00pm GMT
(Limited-time replay will be available)
This free class is for you if...
You send emails in your business

You sell your offers in emails

You're new-ish to email marketing and want to start the right way

You're experienced at email marketing, and losing access to your subscribers would have huge consequences
Is that you?
... THEN I'LL SEE YOU ON DECEMBER 5th!
DROP YOUR NAME + EMAIL BELOW TO CLAIM YOUR SPOT
Tuesday, December 5th at 10:00am PST
12:00pm CST  |  1:00pm EST  |  6:00pm GMT
(Limited-time replay will be available)